With enthusiasm, in 2000, Enrico Falconi brought together a team of qualified and motivated professionals able to design, assemble and install a wide range of lifts, freight elevators and escalators. Over the years, the company has distinguished itself for a valid work organisation that has allowed it to grow, and today, with over 40 employees and more than 1000 customers, Ascensori Falconi operates in the market of lifting installations in Ticino, Grisons and Engadine.
The company has achieved important goals. In 2003, it obtained ISO 9001:2015 certification, becoming the first company in Ticino to be certified in accordance with the new ordinance RS 930.112. The achievement of this milestone symbolizes that the company constantly monitors and improves its processes to offer products and services that best meet every customer expectation. Subsequently, in 2022, Ascensori Falconi consolidated its position by becoming the first company in Ticino to be a member of the Association of Swiss Lift Companies (VSA-ASA), and by adopting a code of ethics aimed at offering products and services of high quality, safety and reliability.
The installation of new lifts or the modernisation of obsolete systems requires a technical project capable of offering precise and detailed references from the choice of materials to installation inside the shaft. By enhancing everyone's skills and collaborating on a common objective, the Falconi team supervises each project in every phase, transforming the design into a modern system.
With a focus on the customer's needs, we offer solutions ranging in every vertical lift system such as lifts with personalized finishes, panoramic lifts, freight lifts, vehicle lifts, stair lifts for disabled, escalators, moving walkways, lift platforms, external and internal enclosures, systems with and without an engine room.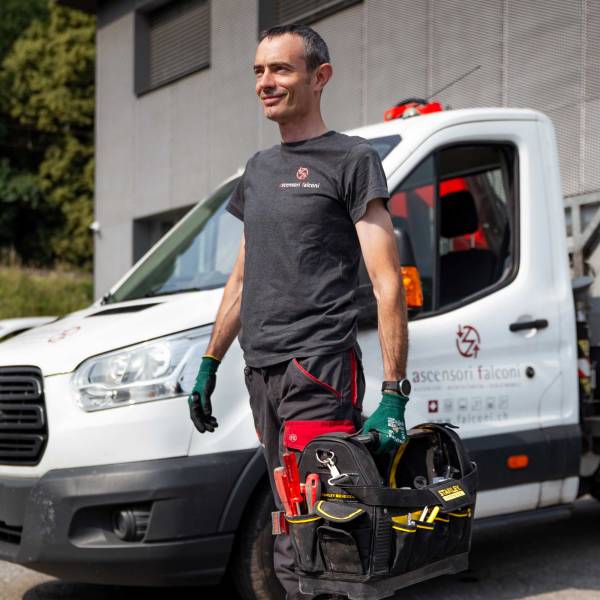 Our mission is to establish a relationship of trust with the customer by offering reliability, experience and customized service. Our installations combine advanced technology, design and comfort while ensuring more benefits and less costs.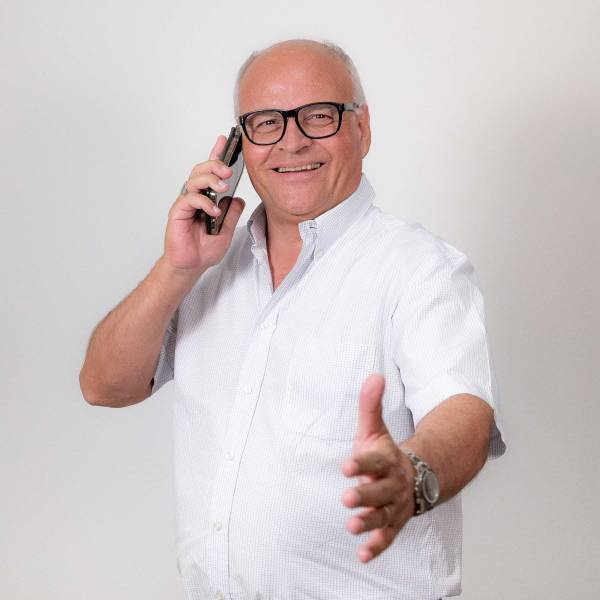 Passionate about mechanics and electronics, Enrico Falconi, born in Lugano in 1961, experienced his growth in the family business. In the early years of his career, he learned the complex steps of assembly and deepened his knowledge about the individual components of lifting equipment.
Later, on the strength of his accumulated experience, Falconi Enrico focused on sales, building solid relationships with customers based on mutual trust and professionalism.
The decision was made in the year 2000, where he started the foundation of Ascensori Falconi SA, a company formed by a team of competent and passionate professionals, with the aim of providing quality products and services to its customers.